Monday, January 26, 2009
My name is Andrea Mengel and I live with my family in the hilltown of Huntington Massachusetts. Our 1783 saltbox home sits on 20 beautiful acres of fields and woodlands that we enjoy tremendously! Here I get inspired to make all the goodies that I sell at the ~The Crow's Nest Primitive Shoppe~
Friday, January 16, 2009
Cottage Garden Candle Lights are Ready~
Just in time for Valentine's Day!
Here's a few shots of my big helper "Spooky"
I snuck up on her while she was taking over my Blog~~~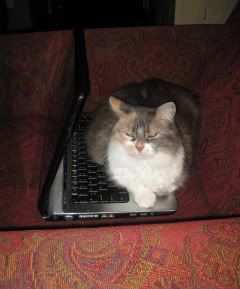 Little Devil :)
My name is Andrea Mengel and I live with my family in the hilltown of Huntington Massachusetts. Our 1783 saltbox home sits on 20 beautiful acres of fields and woodlands that we enjoy tremendously! Here I get inspired to make all the goodies that I sell at the ~The Crow's Nest Primitive Shoppe~
Monday, January 5, 2009
Happy New Year!!
Guess this means I have to take down my Christmas trees & decorations!
That's ok because I'm already excited about Valentine's Day! Whoohoo!!!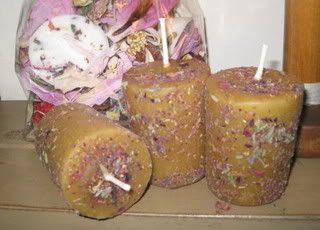 I started making some new goodies for the shop. Lots of Roses & Dried flowers, beeswax & Sweet Annie. I'm going to also be making some new Flicker lights rolled in Rose petals & Lavender, Rose petal Pomanders & New Cottage Garden Candles.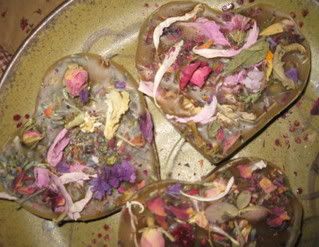 Plus I'm creating Organic Lip Balms that I'm hoping will be ready for the "BIG" day!!
Check back~ there's more to come :)
My name is Andrea Mengel and I live with my family in the hilltown of Huntington Massachusetts. Our 1783 saltbox home sits on 20 beautiful acres of fields and woodlands that we enjoy tremendously! Here I get inspired to make all the goodies that I sell at the ~The Crow's Nest Primitive Shoppe~